WEDDING PLANNING
The easiest part of your wedding plans.
Let's get together-at our home office, on the phone, email, FaceTime or even Facebook-we're flexible. We'll chat about your wedding day, confirm your date and discuss all the fun details. We'll show you examples of beautiful custom wedding albums and other items that will become your cherished wedding day heirlooms. Together we'll select the perfect photograph collection for your day or create a custom collection.
Once we confirm the details we will prepare your contract. After you return your signed contract and the 1/3 booking retain, we are officially your committed wedding photographer!
What to Expect Next
Engagement Session: Think of the perfect location and season to introduce your love story. Plan for bridal trial makeup on this day and a date night after our fun and relaxing session.
6 Weeks Before Your Wedding: We'll contact you to schedule an informal walk-through at your wedding venue(s)
4 Weeks Before Your Wedding: Time to take care of final contract payment and discuss your wedding timeline.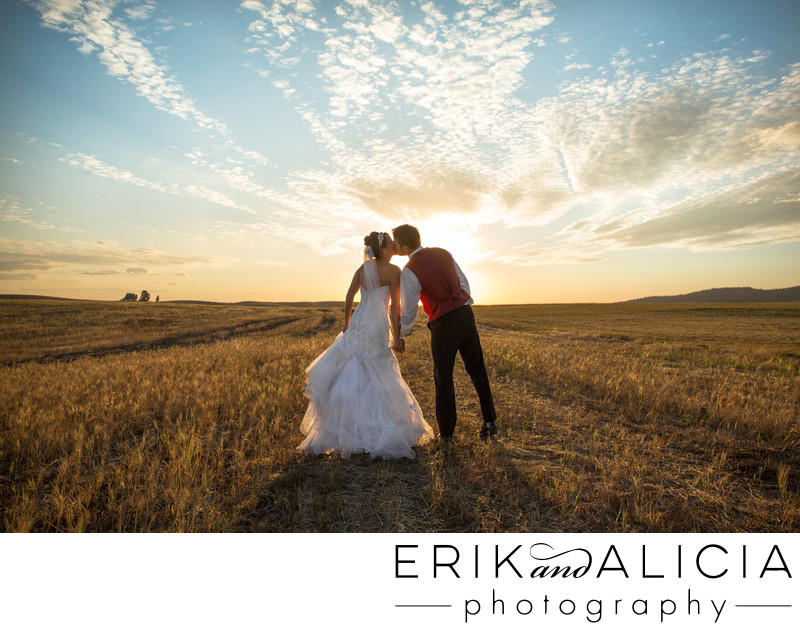 Your Wedding Day: We follow your timeline as your day unfolds and help guide you through the excitement.
A few days after Your Wedding: Sneak peek images are posted to Facebook, our blog or other social media outlets for you and your loved ones to see.
A Few Short Weeks after Your wedding: We'll meet again for a viewing session. Your edited images and your album design are revealed and we place orders for prints, canvas wall art and other items you have chosen.
60 Days After Your Wedding: Your wedding album has arrived. Most of your other printed items will probably already be in your hands.
Erik and Alicia Photography, ©2017