THE WEDDING ALBUM
This section is all about your wedding album. We are excited to offer two of the best wedding album companies in the world! One is from United States while the second is from Italy. We spent many hours researching our wedding albums, from hands on touching the albums to speaking with vendors and have even had a factory tour. Hopefully one day we can tour our vendor in Italy, sounds like a good business trip! Why do we do all of that work, any album will be ok right.
We know that your wedding album will become a treasured family heirloom that will be passed down from generation to generation much like a family bible. Your album tells the story of how your family began and shows the love you shared on your wedding day. Your hair and makeup will be perfect, the dress has been fit so that you look amazing and he will have a full head of hair! Our wedding albums are hand crafted with care so they look just as amazing in 100 years as they do today.
This page details options for both: The Signature Album and The Italian Album. We know it will be a great resource for local couples to make album decisions easier and for our destination weddings and couples who live around the country.
The Signature Album
Beautifully simple from start to finish, our Signature Album is our most popular album. With a one-piece wraparound cover design up to 50 spreads, photographic and press papers, thick or thin page options and multiple cover options all included in the price. Choose from a variety of sizes and optional upgrades to create an album that fits big and small budgets alike. (Images shown are samples and not necessarily taken by Erik and Alicia Photography, LLC.)
Covers:
Leather Covers
Standard Leather
Our Standard leather line is made of genuine Italian full grain leather. These moisture resistant leathers aged beautifully with a rich patina.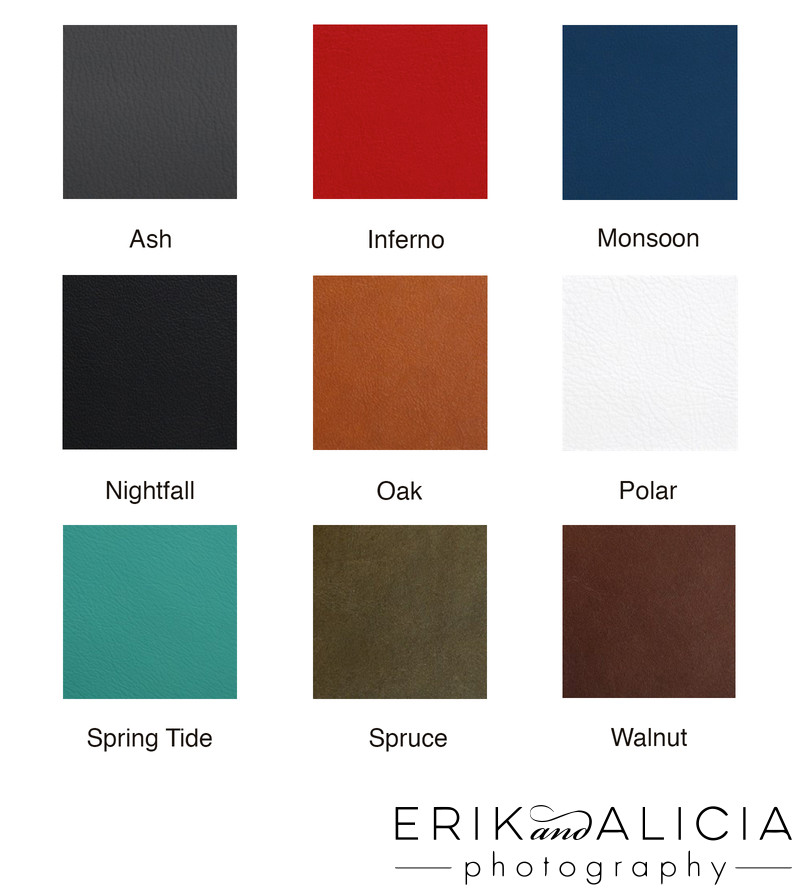 Distressed Leather
Our Distressed leather line is made of genuine Italian full grain leathers and features unique variations with natural markings.
Please note: Distressed leathers are made to show the natural wear and tear caused from daily use.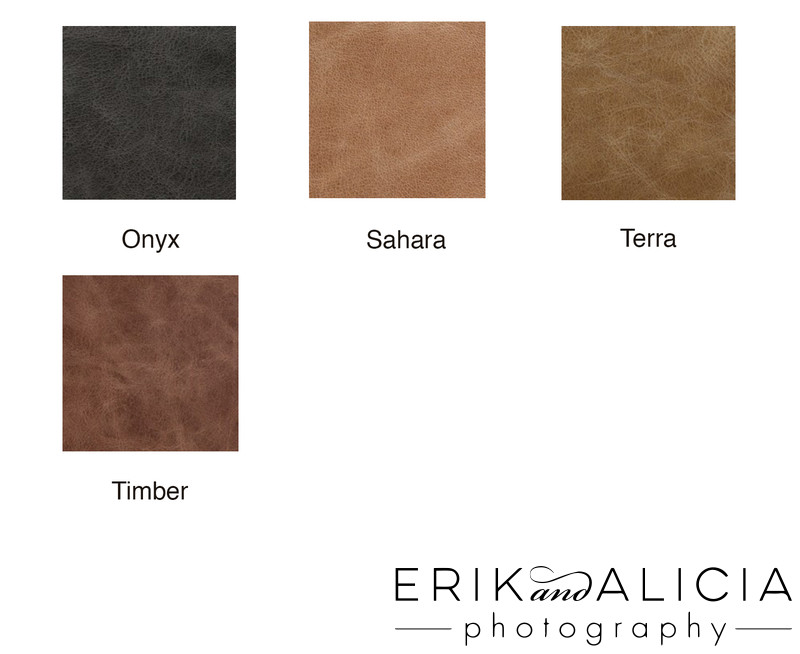 Pearlescent Leather
Our Pearlescent leather line is made of genuine Italian enhanced grain leather with a durable finish that is water and stain resistant.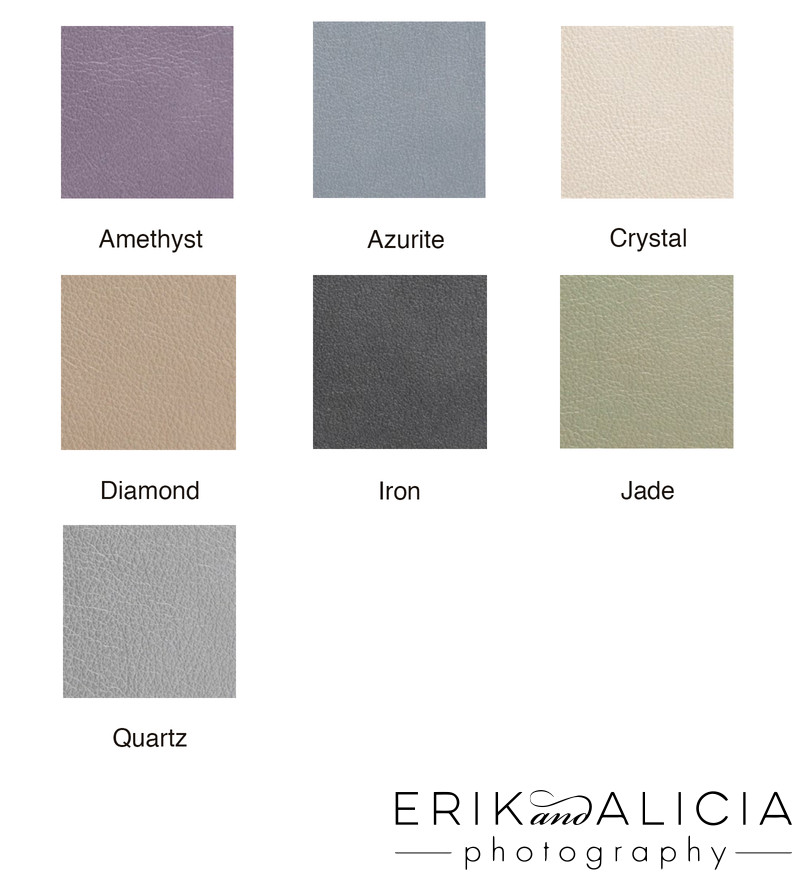 Textured Leather
Our Textured leather line is made of genuine Italian patent leather and features a reptile pattern with a high gloss finish.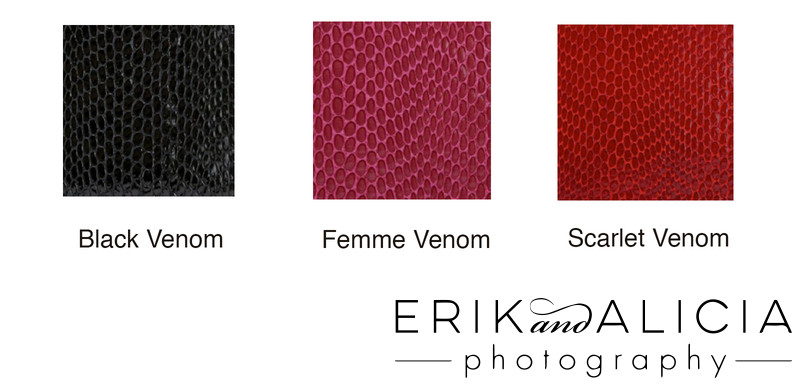 Etched Leather Patterns
Create an amazing cover with one of our Etched leather patterns. We have a growing collection of designs that you will adore. Etched Leathers are available with Standard, Distressed and Pearlescent leathers; available for a small additional fee.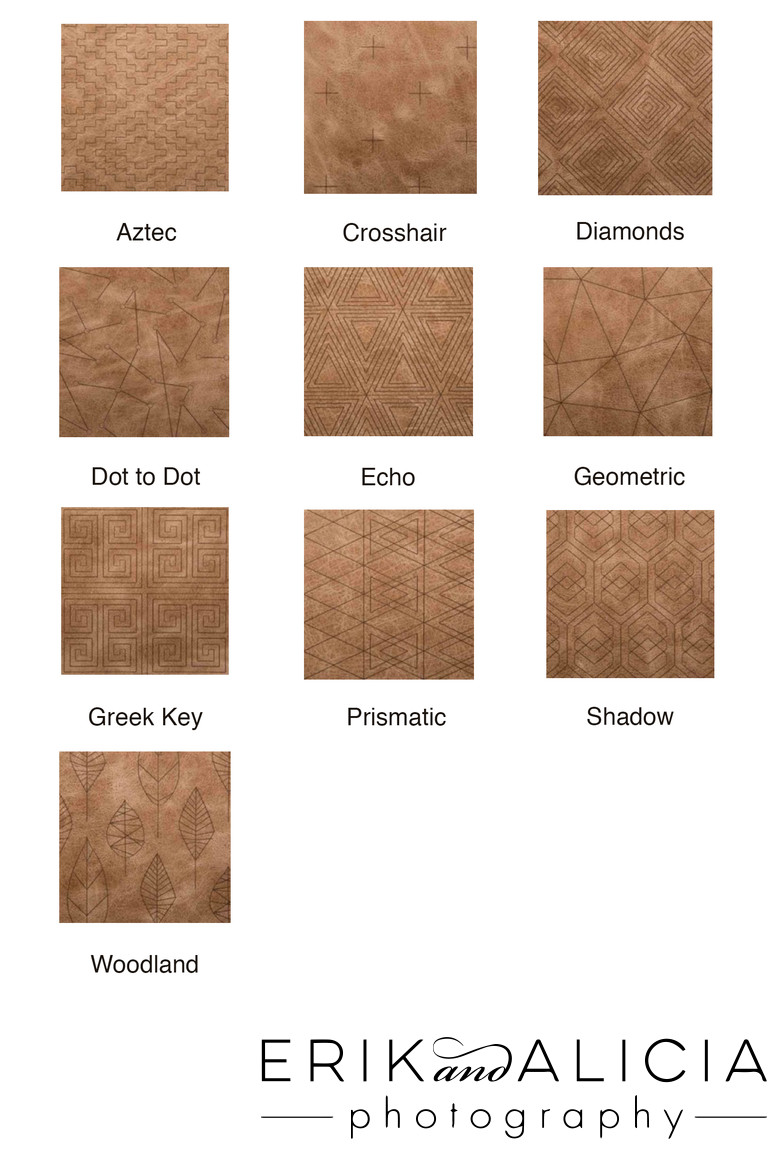 Linen Covers
Our Linen line is made of a beautiful textile blend and features an assortment of colors to highlight your photos.
Please note: Due to the nature of this material, linen covers may vary in texture.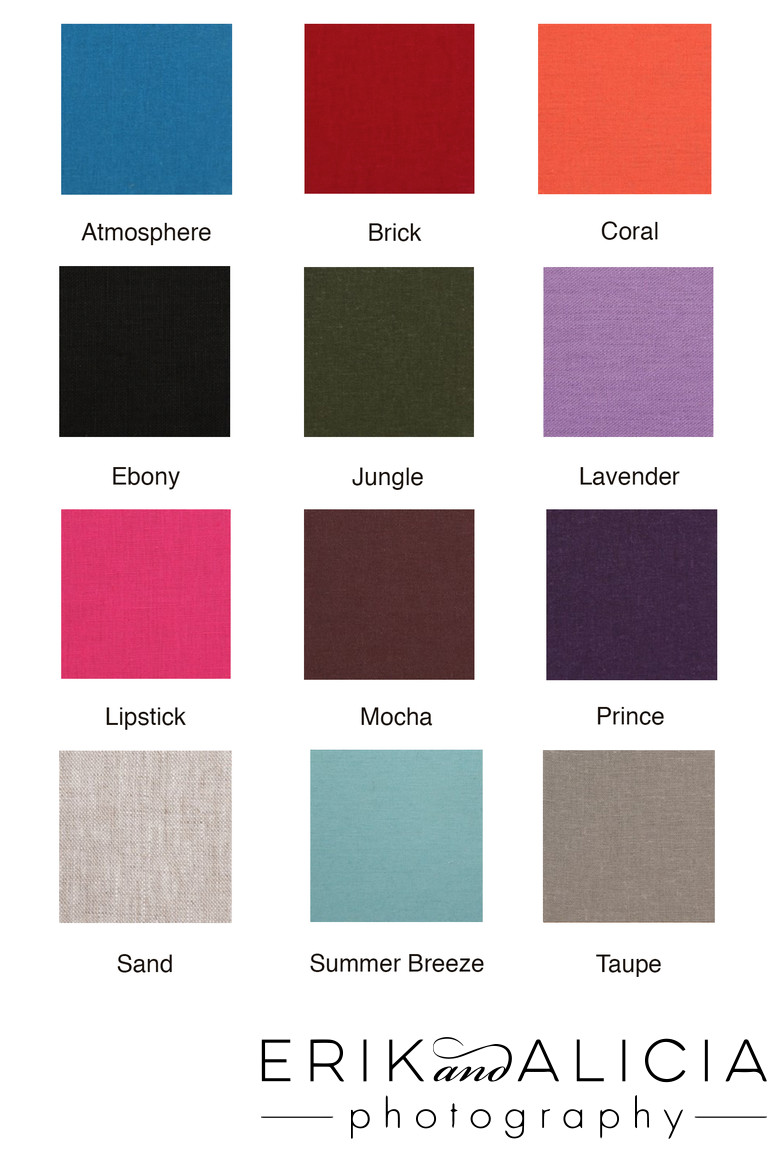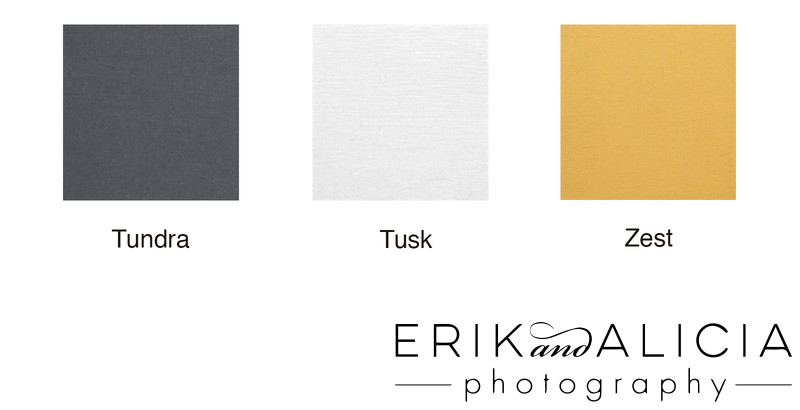 Custom Covers
Acrylic
Display the beauty of your photographs inside and out. Your photo is printed directly on the backside of a piece of Acrylic for an absolutely stunning look. Acrylic Covers are available with Standard, Distressed, Pearlescent and Textured leather. Available for an additional charge.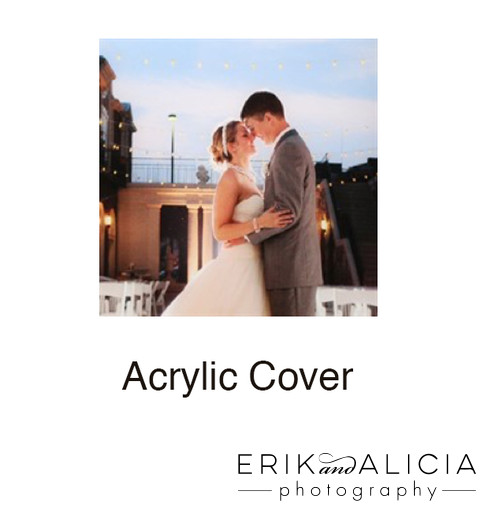 Metal
Show-off your photos on the hand-cut, metal covers. The printed Metal Cover brings an industrial flair to your image with a metal base and texture. Metal Covers are available with Standard, Distressed, Pearlescent and Textured leather. Also available with Etched leather for an additional charge.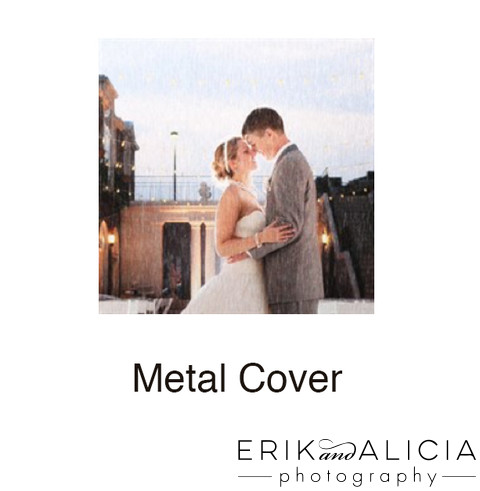 Wood
Perhaps your style is earthier, thing about an album with the natural beauty of a maple wood cover. Your image is printed onto the wooden surface, allowing the lovely wood-grain to shine through. Wood Covers are available with Standard, Distressed, Pearlescent and Textured leather. Also available with Etched leather for an additional charge.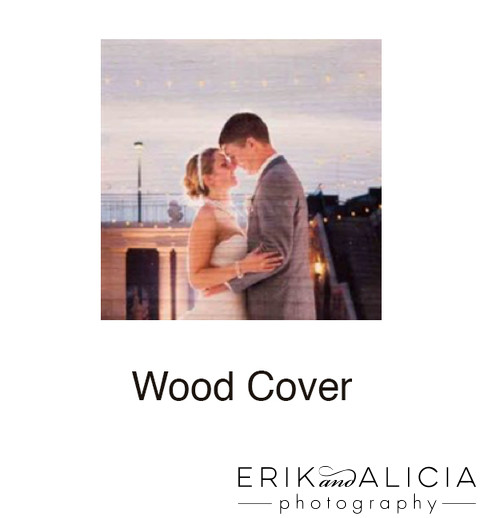 Custom Image
Customize the cover of your Signature Album with your very own design. Your image or artwork will be printed on one of four substrates and will wrap around the entire cover of your album. If selecting canvas, your image is printed on canvas substrate with a coat of lamination for protection. Glossy covers are printed on E-Surface photographic paper with a fine coat of high gloss lamination. Our Metallic substrate is printed photographic paper with high gloss, giving off a metallic shine. Satin Covers are made of E-Surface photographic paper with a fine coat of matte lamination, for a softer fine art feel. $100 additional fee.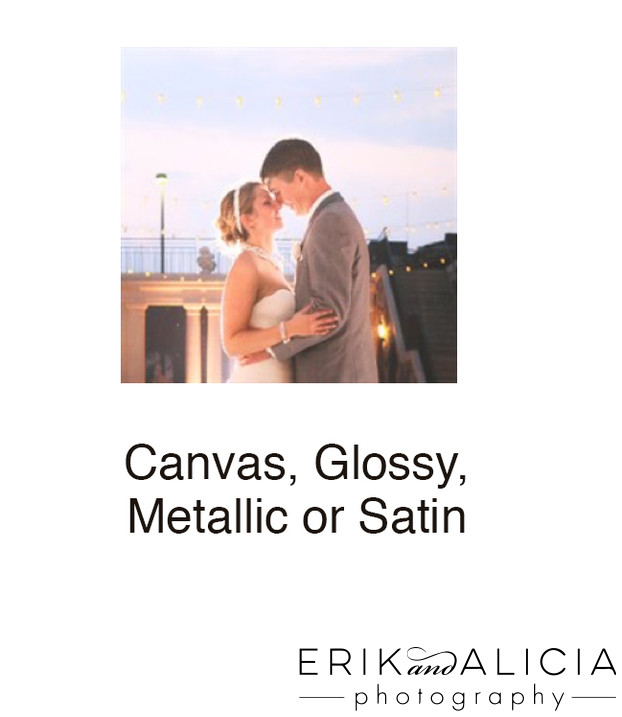 Debossing
Choose a sentimental title and add a date to the front center of your cover with up to three lines of text. Select Dessau Pro or Garage Gothic font, in Blind (no color), Black, Copper, Gold, Matte Gold, Granite, Silver or Matte Silver text for Standard Leather, Distressed Leather, Pearlescent Leather, and Linen covers. No additional fee.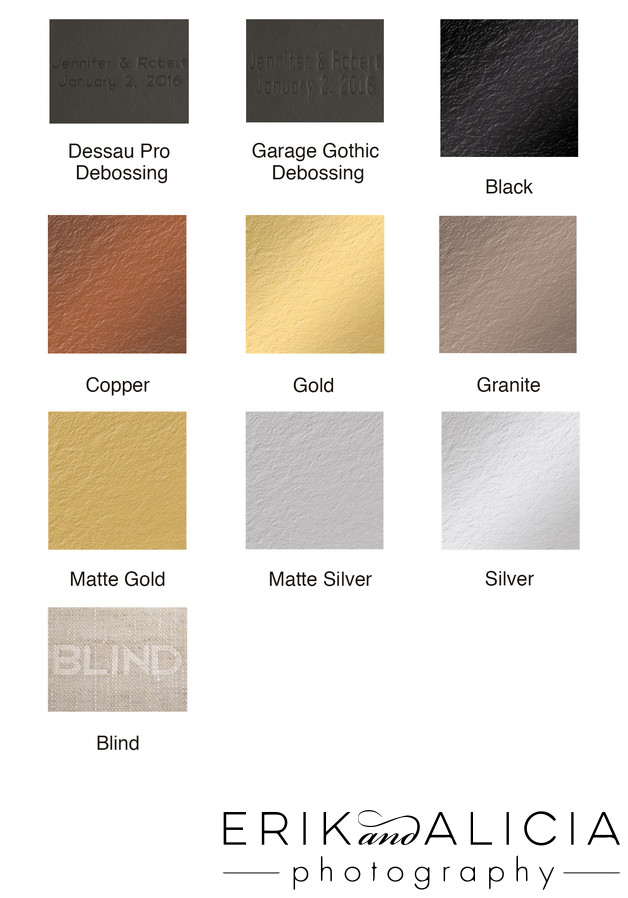 Gilding
Add black, gold, or silver gilding to your album. Not available for rounded corners, Metallic, or Classic Felt pages. Available for an additional fee of $75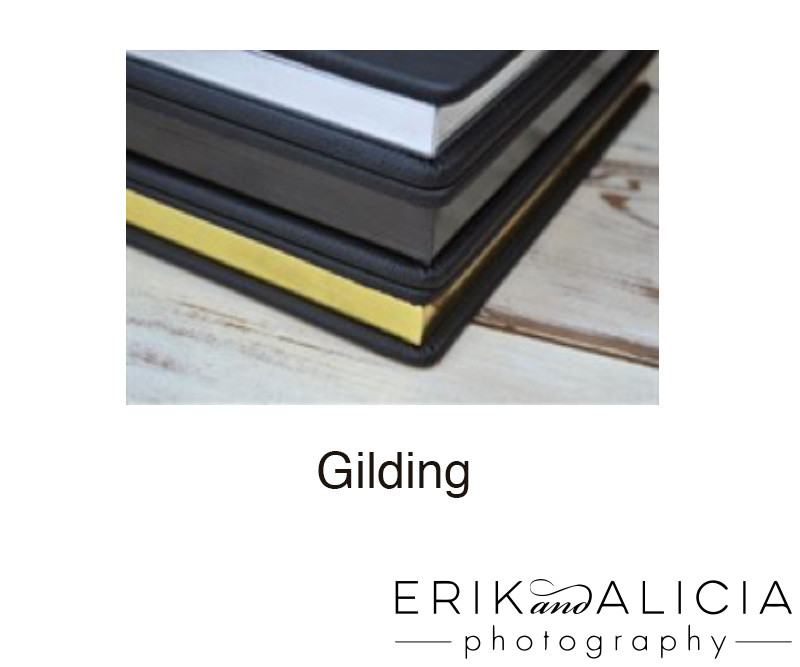 Custom Wood Album Box
The Custom Wood Album Box features a printed image or etched design on the wooden lid for a fantastic album presentation and storage of your beautiful album. Sized for 8x8, 10x10 and 12x12 albums. Available for an additional fee starting at $100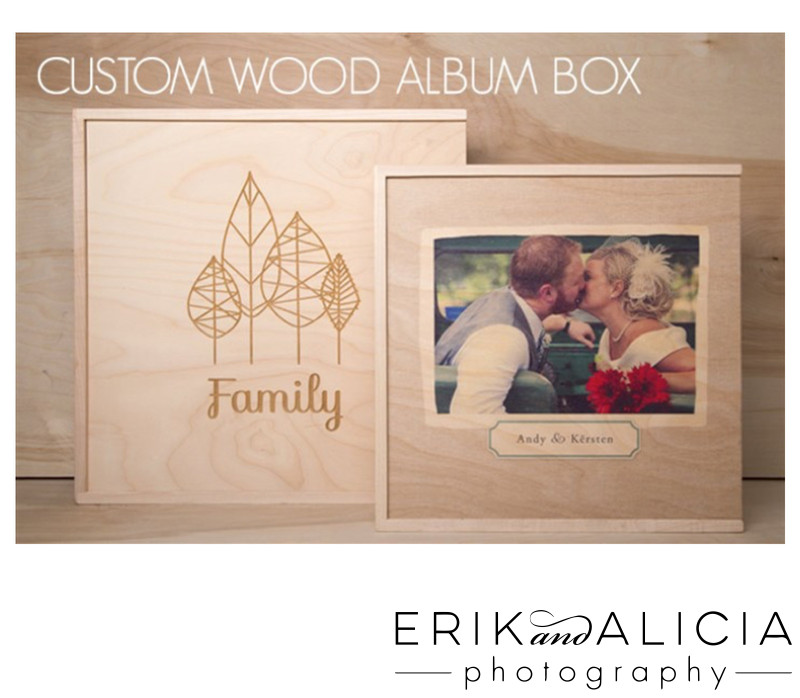 The Italian Album
Our second album vendor from Italy and provide us stunning premium professional photographic albums. These albums stand out for their unique design obtained from the combination of the most advanced technologies and the utmost craftsman's care. The various materials used include: Leather, Leatherette, Fabric, Multilayered Materials and Plexiglas.
The binding of professional photographic albums
These wedding albums are created by using a thermal binding system, a special assembly method carried out manually by inserting an interleaving tissue paper between each printed spread; the block is fed into an oven without using vinyl glues. The result is a sturdy longer-lasting page without warping, pleasant to touch and look at. Continuous page binding eliminates the unpleasant interruption between the right and left-hand pages.
Handmade professional albums
They achieve beautiful results in the production of the professional photographic albums by combining the latest technology with the craftsmen quality that only the hand of a person can guarantee. That's why every Italian Album is handmade with meticulous attention to the details. Every single product is specifically checked because it is the details that make the difference in reaching perfection.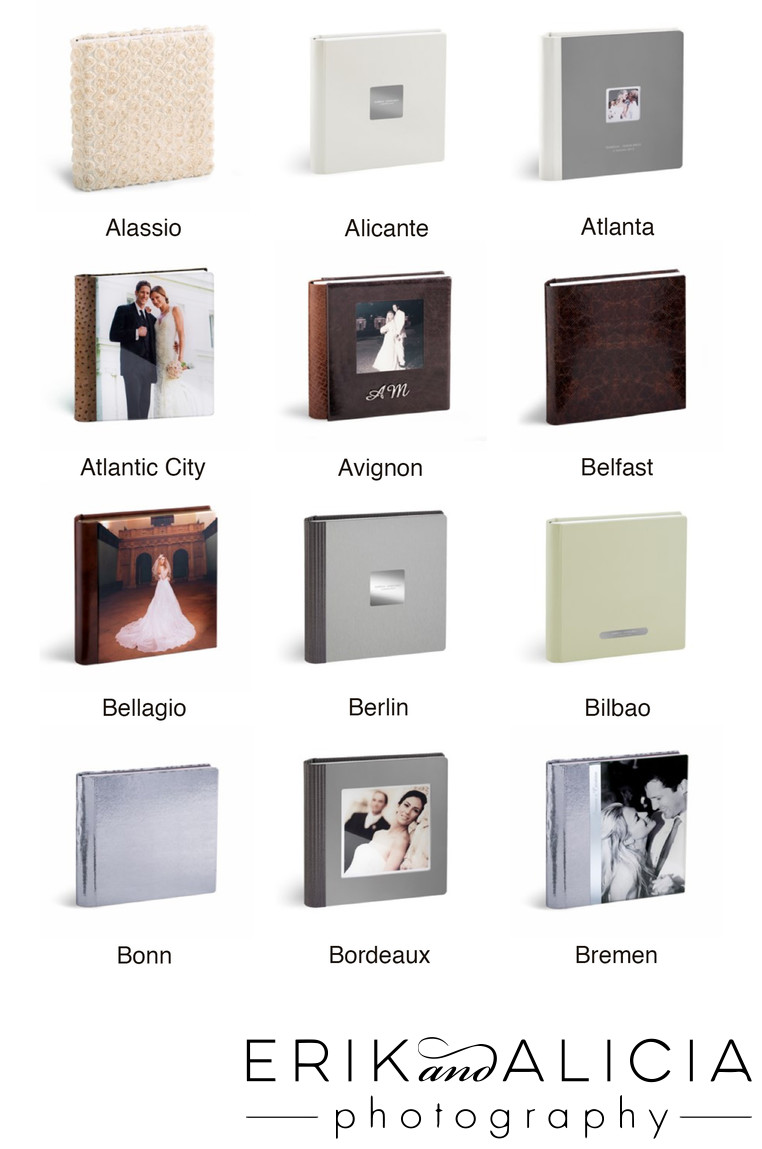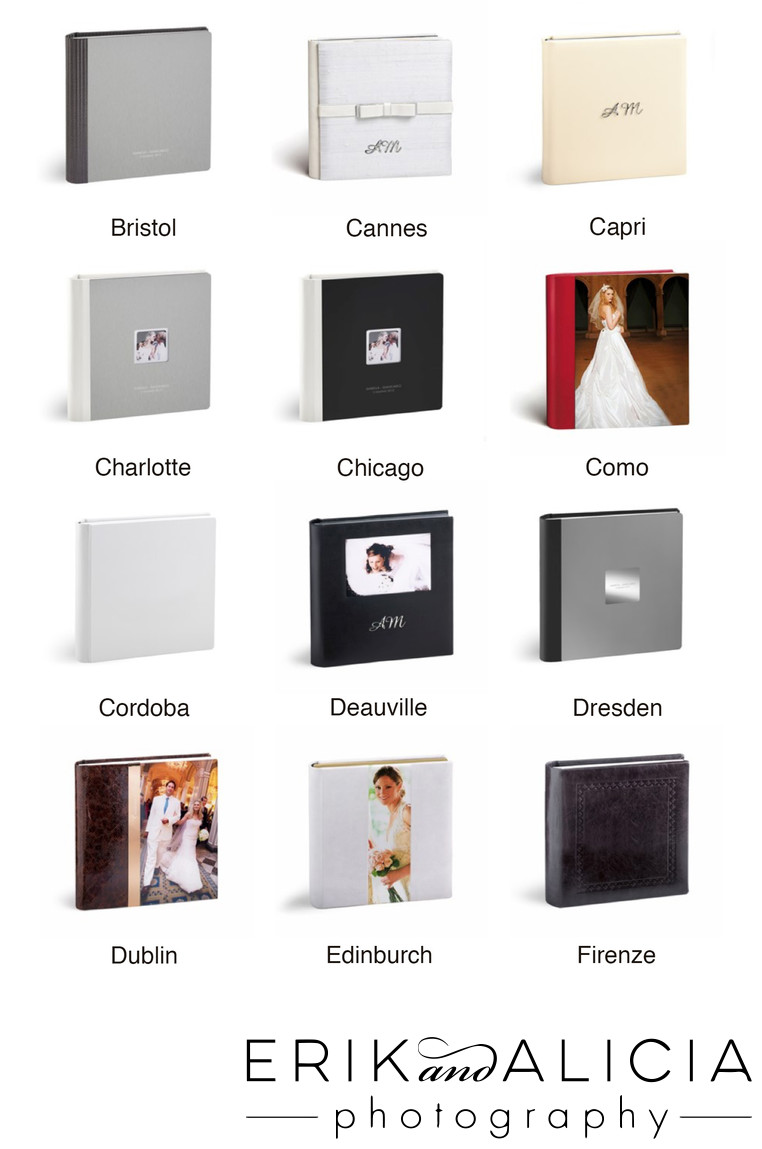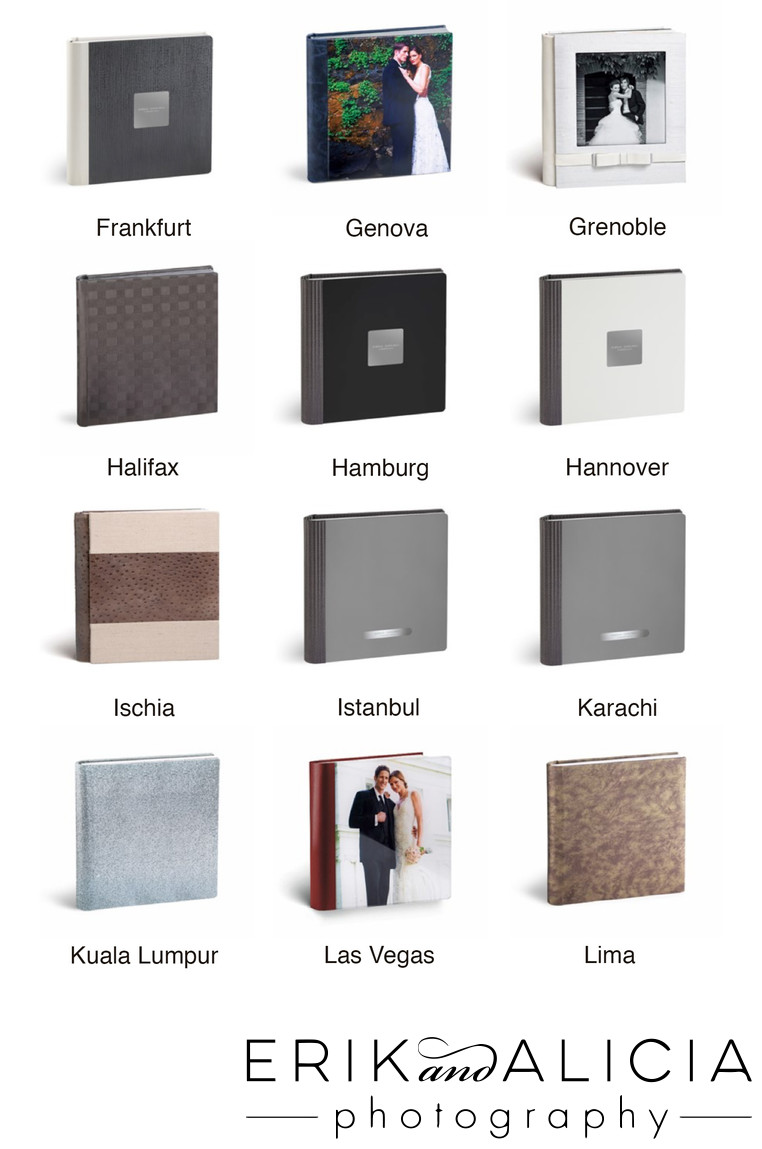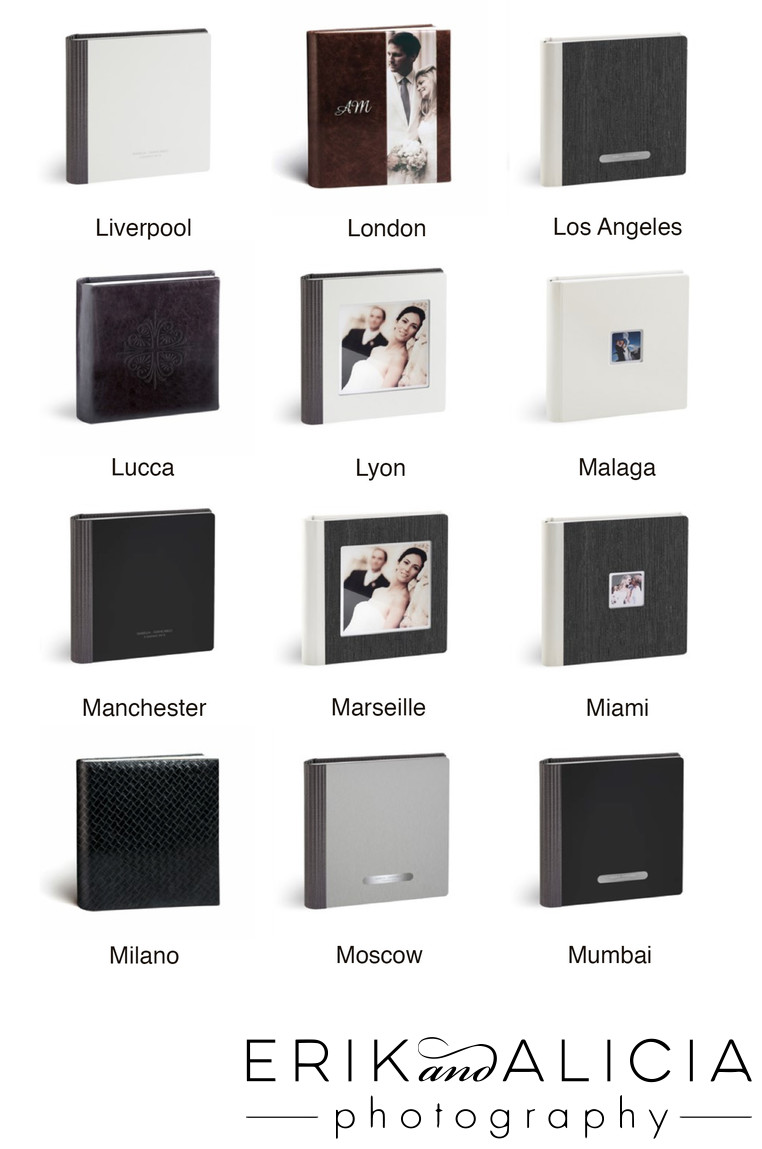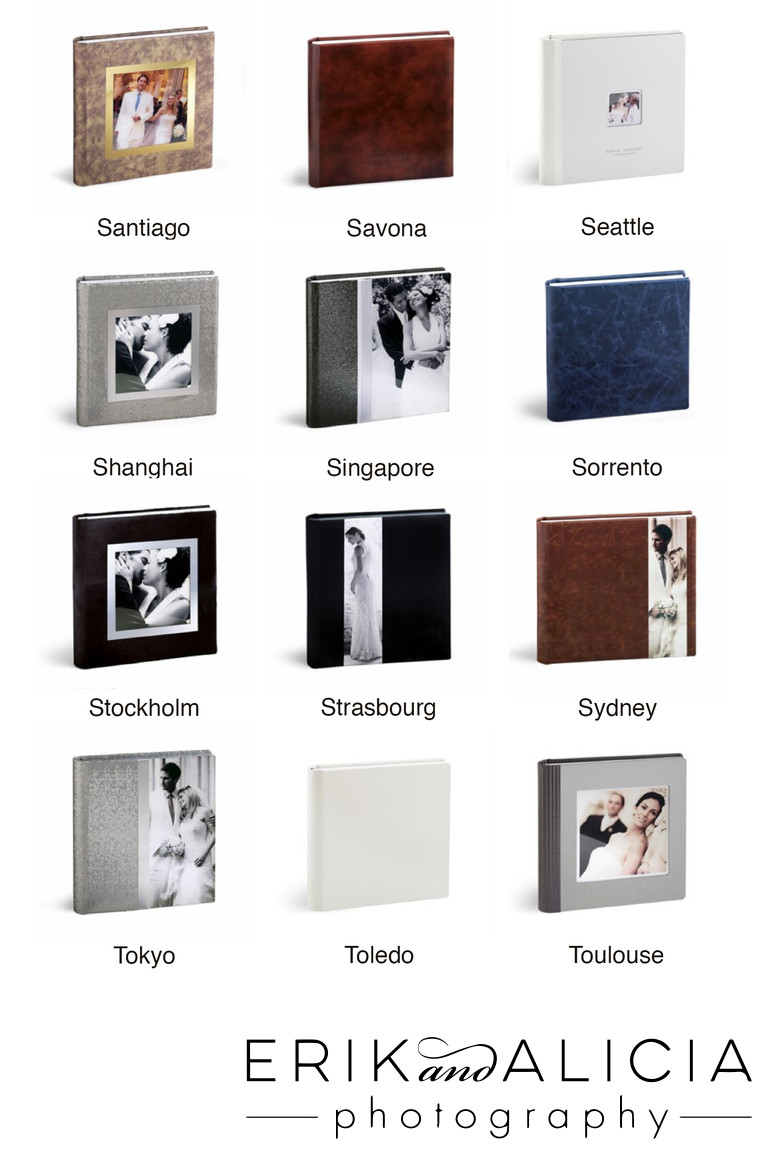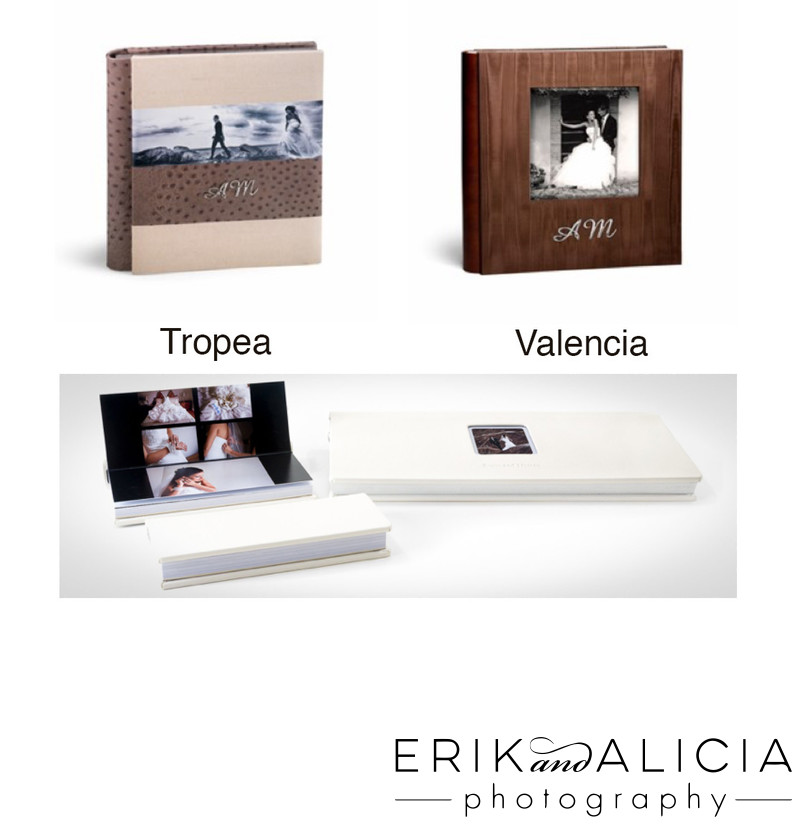 Erik and Alicia Photography, ©2017