SPOKANE LOCATION TIPS
Manito Park
1702 South Grand Blvd., Spokane WA 99203
We love how large this park is with the numerous different backdrop opportunities that are afforded to us. During the weekend in the warm months expect a very busy park, your photos may have other patrons in the background. Highlights of the park include the duck pond, perennial garden, annual garden, rose garden, green house and the Japanese garden. The park is very manicured and requires permits to shoot in a number of gardens and recently the Japanese Garden in Manito Park banned all photography. If your heart is set on Manito Park please contact the Spokane County Park District directly to find out about attaining a photography permit.
Finch Arboretum
3404 W. Woodland Blvd., Spokane WA 99224
This park is an Eastern Washington photographer's favorite. The park is not manicured like Manito Park but left to be more natural. You will see tall trees in large groves that change color in the fall; a small creek, a large weeping willow and a few footbridges. During the fall when the weather's warm before we get our first frost and the leaves are only on half off the trees Finch Arboretum is beautiful! Which is why on weekends in the fall you may find a dozen photographers trying to find their own little space to photograph.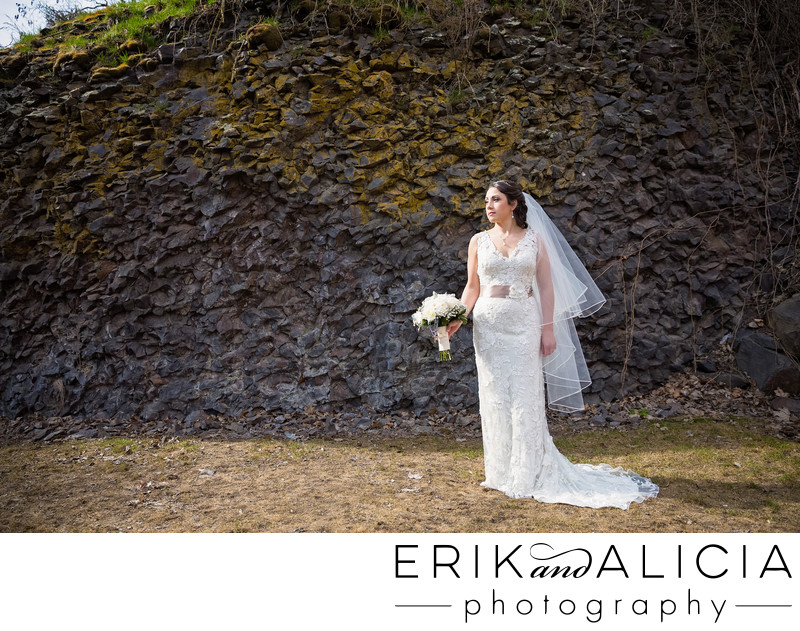 Riverfront Park
507 N. Howard St., Spokane WA 99201
Riverfront Park is in downtown Spokane Washington and has a ton of history from being the old railway station to hosting a Worlds Fair, Expo 74. The Loof Carrousel is a fun way to add some excitement to your engagement or wedding portraits while possibly showing part of your childhood. The park is divided several times by the Spokane River and several different unique bridges, vista points and a throwback to your childhood with the worlds largest Radio Flyer wagon which is also a slid.
Huntington Park
350 N. Post St., Spokane WA 99201
Huntington Park is located on the western side of Riverfront Park. The park includes the old Washington Power Building, the Spokane Falls and Mobius Science Center. Several years ago the park was created with vista points, old brick and manicured park space that is perfect for a picnic or a romantic engagement portrait session. Huntington Park is a fantastic spot for sunset photos, the sun like to peak through the falls and towering arches of the downtown bridges.
Arbor Crest Winery
4705 N. Fruit Hill Rd., Spokane WA 99217
Arbor Crest Winery is the tasting room for Arbor Crest wine and is located in Spokane Valley, Washington. The winery is a gorgeous wedding location and is ok with engagement and other photo sessions when they don't interfere with scheduled events. There is a large grove of trees near the parking lot, which feels whimsical with the ivy climbing the tree trunks. Several old buildings on the grounds and panoramic views that isn't for those afraid of heights. The winery does have a few sections of grape vines and the sunsets nicely over the vines. Make a date of your session, buy a bottle of wine at the tasting room and incorporate a few minutes of enjoying a glass of vino into your session.
Cliff Drive
W. Cliff Dr., Spokane WA 99204
This vista point provides a great backdrop for panoramic views of downtown Spokane and a quick photo session backdrop.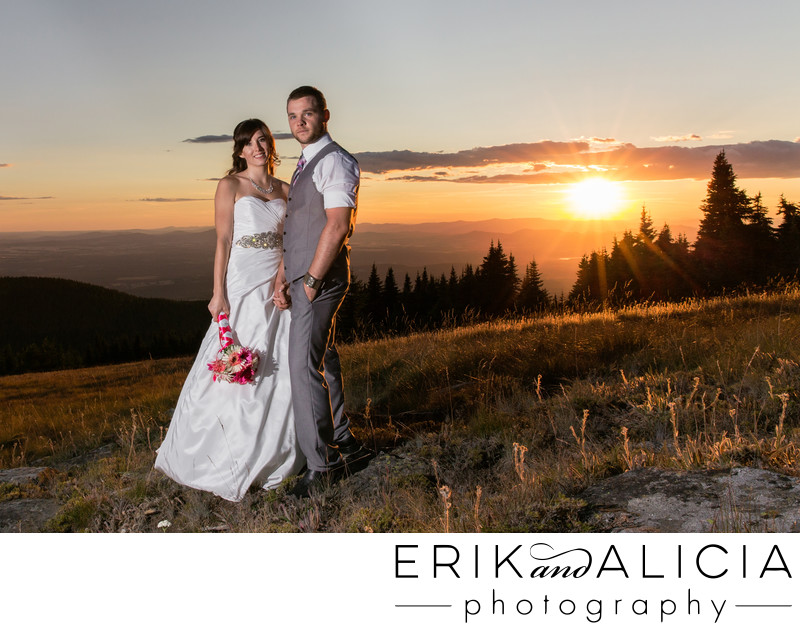 Mt. Spokane Vista House
Summit Rd., Mead WA 99021
This is a fantastic location for a photo session for the outdoors enthusiast and a drive we never mind taking all the way to the top. The views during the warm months when we can drive to the Mt. Spokane Vista House are breathtaking. Also it's a great spot to show who you are if you love to hike trails, ride bikes or horses.
Bowl and Pitcher Overlook-Riverside State Park
4427 N. Aubrey L. White Pkwy., Spokane WA 99205
Bowl and Pitcher is part of Riverside State Park that includes a large forest, a footbridge that crosses the Spokane River and gorgeous views of the water. You will need a Discover Pass to park.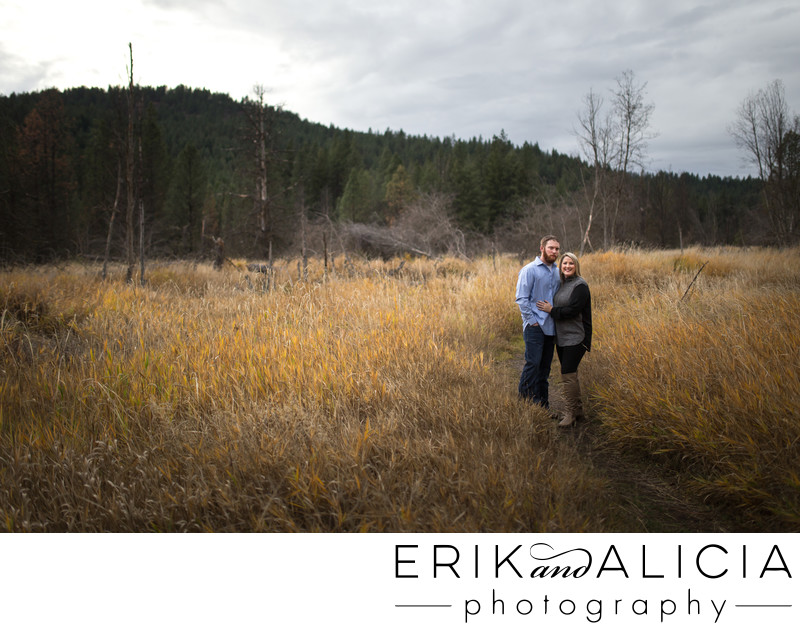 Other great locations include, Green Bluff, Liberty Lake, downtown Spokane, a favorite sporting event/location or where you had your first date?
Erik and Alicia Photography, ©2017